Chittenden County, Vermont Online Fire/EMS Scanner 📻
Maintained by WeatherComplaints.com since 2021.
Thank you to the volunteers who kept it running before I stepped up!
---
⚠️ Feel free to listen in, but please only use this audio feed in ways that are respectful to our local first responders and the people they're responding to.
Misuse of this feed to invade individuals' privacy (such as posting about people's medical issues on social media), to harass anyone, or to interfere with first responders could lead toward this feed shutting down and/or local agencies switching to encrypted radio communications, so let's please all do our part to keep it available.
This online feed is provided for informational and entertainment purposes but it should never be relied on for actual emergency alerting or response. It is run as a hobby project, not a 100%-reliable emergency service.
---
☑️ Agencies included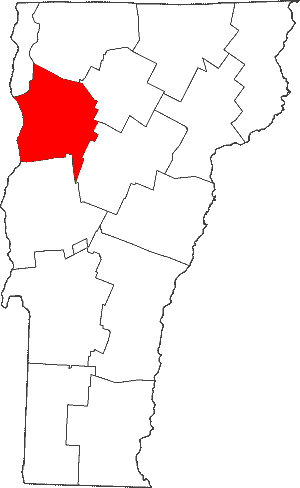 (in alphabetical order)
Bolton Volunteer Fire Department
Burlington Fire Department (includes EMS ambulances)
Charlotte Volunteer Fire and Rescue
Colchester Fire Department (and EMS first response)
Colchester Rescue
Essex (Town) Fire Department and First Response
Essex Junction Fire Department and First Response
Essex Rescue
Hinesburg Fire Department and First Response
[sort of…] Huntington Fire Department and First Response [the initial dispatch is not currently audible, but some subsequent radio communications can be heard.]
Milton Fire Department
Milton Rescue
Richmond Fire Department
Richmond Rescue
Shelburne Rescue
South Burlington Fire and Rescue [P25 digital, which analog scanners can't decode]
Saint Michael's College Fire and Rescue
[St. George is covered by neighboring towns' agencies]
Underhill Jericho Fire Department and First Response
UVM Rescue
Vermont Air National Guard Fire/Crash Rescue (at BTV Airport)
Westford Fire Department
Williston Fire and Rescue
Winooski Fire Department
Dispatch frequencies and most primary operations channels for the agencies above are audible. Frequencies generally not included on this feed include fireground channels (not amplified through a repeater = hard to receive) and ambulance-to-hospital channels (broadcasting them online is against Broadcastify's rules).
Agencies in other nearby counties are generally not included; if you're interested in listening to other counties you can check out that county's page on broadcastify.com or on your favorite scanner app to see what's available.
💡 Tips for new listeners
Long periods of silence are normal; the feed is probably working but nothing's happening over the radio. Emergencies are unpredictable, Chittenden County is not a huge metropolis, and things can go from very quiet to very busy (to very quiet again) quickly. If you leave the feed on for an hour or two you'll probably hear something.
Software/Apps: I recommend listening using a client that will automatically try to reconnect if there's an issue. Good choices include:
the web player on Broadcastify.com
the "Scanner Radio" app on Android or iOS (I recommend setting menu -> Settings -> Player settings -> Streaming method to Direct streaming for better reliability)
the "5-0 Radio Police Scanner" app on iOS
To prevent your Android phone from "helpfully" killing your scanner app to save battery life, refer to the instructions for your phone manufacturer at https://dontkillmyapp.com/
Who's Talking: Since many frequencies are included in this feed, it might take a little guesswork sometimes to figure out who you're hearing. One of the best hints is often the name of the dispatcher (whether they're identifying themselves or being hailed by someone else).
Sometimes the name makes it relatively clear who the dispatcher is, but the following common identifiers can be a bit trickier to figure out.
Common local dispatchers' identifiers:
"Able" (or ending a dispatch with "KCB999") = Burlington Dispatch
"520" = UVM Dispatch
"630" = South Burlington Dispatch
"Shelburne" = Shelburne Dispatch (dispatcher for many different fire and EMS agencies in the area, not just in Shelburne)
"Tango" = St. Michael's College Dispatch
"X-Ray" = Colchester Dispatch
"Central" = St. Albans Central Dispatch (dispatcher for Milton Fire and Milton Rescue)
"P.D." or "Essex P.D." = Essex Dispatch
"1800" or "Base 1800" = VT Air National Guard base at BTV airport
"Fire Dispatch" = Winooski Fire Dispatch
Fire department units go by a variety of names that are usually a combination of a prefix followed by a number: "Engine", "Ladder", "Tower", "Tanker", "Utility" and "Car" all refer to different types of fire department vehicles (and "Foam" is a type of fire apparatus at the airport). Individual firefighters are often referred to as "K-" and fire officers by "C-".
Ambulances are usually referred to as "A" (like "A-1") or sometimes "Rescue" (though "Rescue" can occasionally refer to a type of fire department apparatus – it's confusing!) and individual EMTs usually by "Med".
Medic: If you hear someone requesting a "medic", it doesn' t mean nobody on scene is medically trained! They're referring to a Paramedic: a type of first responder with even more advanced medical training than the EMTs and Advanced EMTs that are the norm on ambulances in our area.
"Code 3" means "with lights and sirens" and "Code 2" or "flow of traffic" or "downgrade" means without lights and sirens.
I hope these tips help you begin to follow what's happening!
💻 Technical details
This feed isn't based on a traditional radio scanner (which very quickly checks each frequency, stopping on any channel that's active, and then continuing to scan through each channel again). Instead this feed uses multiple software-defined-radio dongles connected to a computer, which allows it to to monitor every desired frequency at all times.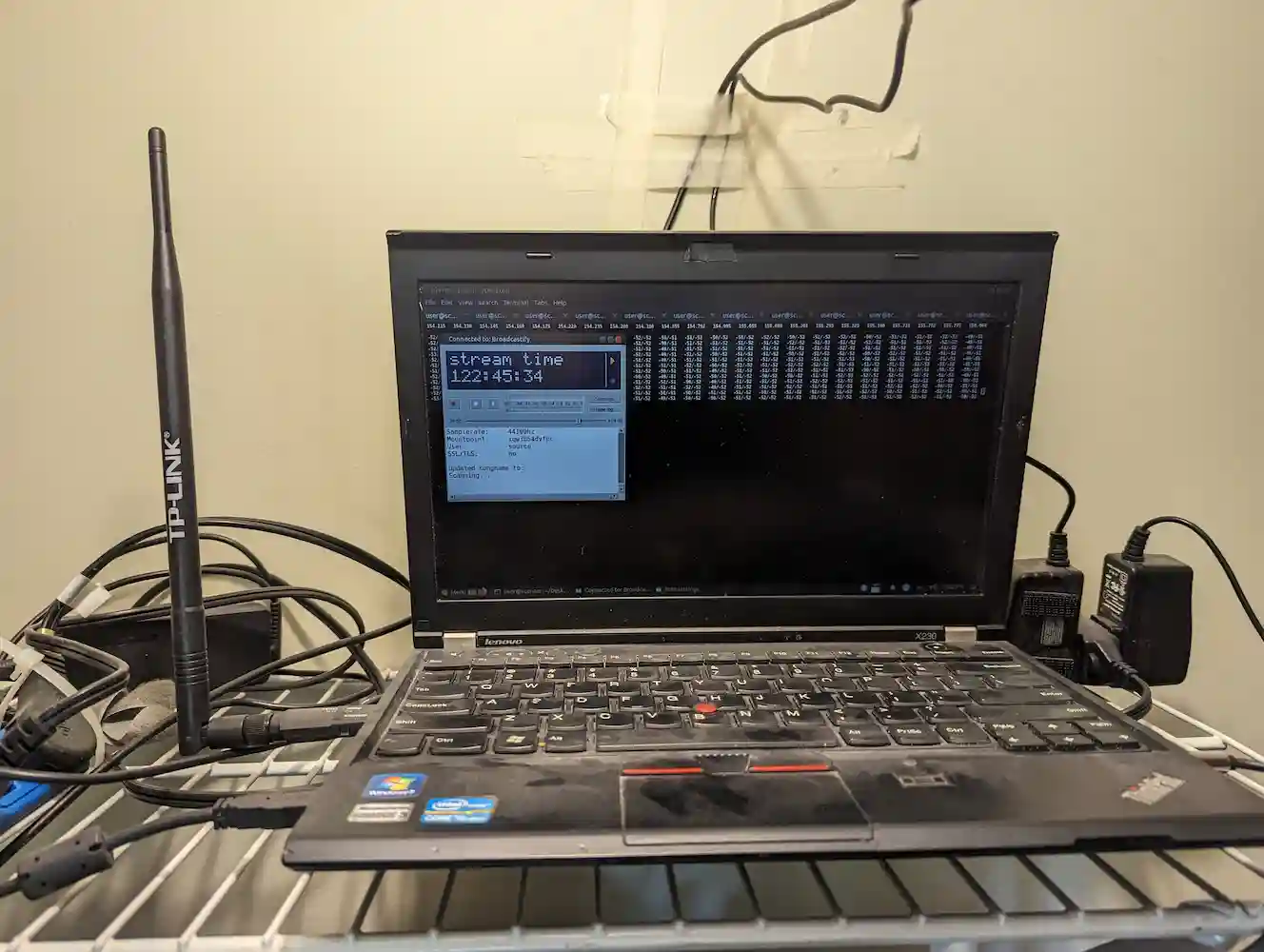 All channels are being monitored at all times! A traditional scanner often misses the first part of a transmission while it's checking through dozens of other channels, and when one channel is active you miss out on everything that might be happening at the same time on other channels.
In contrast, on this feed, if someone on one department's channel starts saying something and half a second later another department gets toned out to a call, you'll just hear them both, as they're happening (overlapping if that's how it happened temporally).
Overall I think it's preferable to deal with sometimes-overlapping transmissions than to miss out on everything but the one current transmission (which is what happens with a traditional scanner). If overlapping transmissions prove to be too noisy and confusing I could consider switching to software that would queue up simultaneous transmissions for sequential playback, though it's more complicated to set up, introduces more delay in the feed, would sometimes result in repetitive identical dispatches, and has other issues, so I don't think a switchover is likely right now.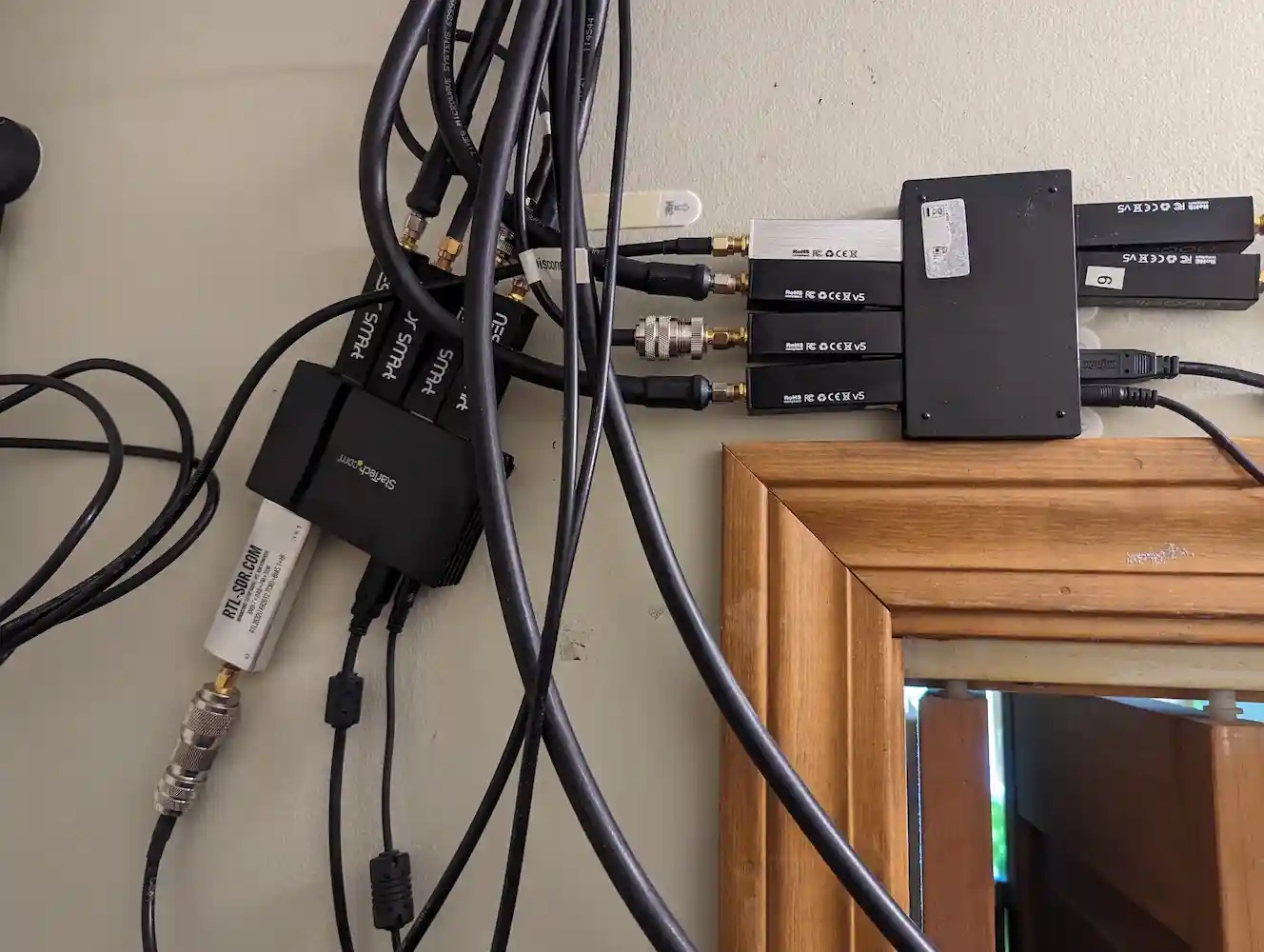 The hardware that runs this feed:
an old laptop (Thinkpad X230) in a closet, connected to two powered USB hubs with a total of
8 Nooelec NESDR SMArt v4 SDR dongles and one RTL-SDR Blog v3 dongle.
In the attic there are

5 UHF Yagi antennas
2 VHF Yagi antenna
a J-pole VHF antenna
2 "slim jim" J-pole-style VHF antennas
a small monopole UHF antenna

Some of the antennas were bought commercially and some are homemade.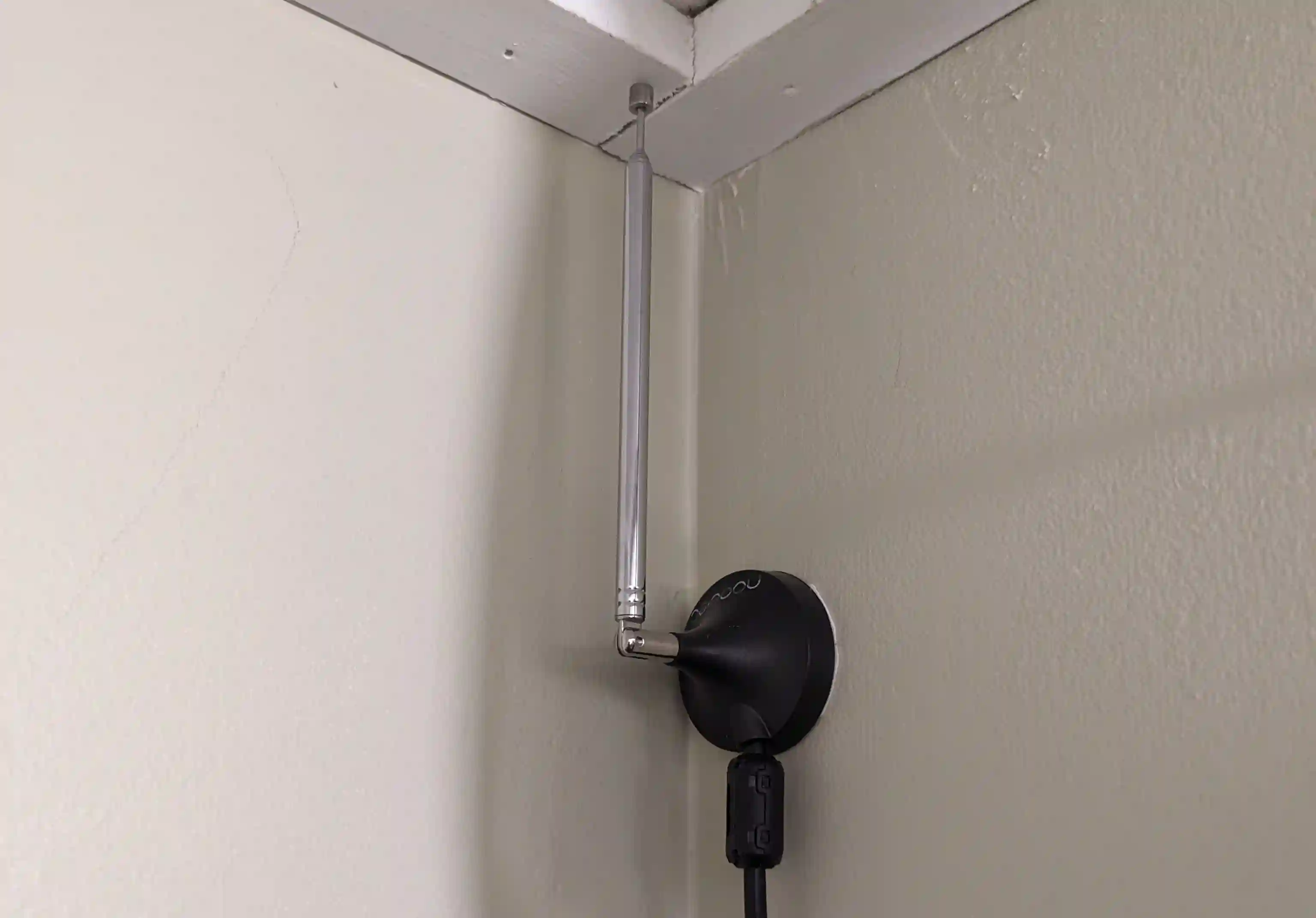 There are clearly more efficient ways to do it (especially if you have the ability to put up a large outdoor antenna), but this works well, gives me a lot of control over the reception, fits in the attic, and will make it relatively easy to adapt if more local agencies upgrade to digital radios.
The software that runs this feed
Ubuntu MATE 20.04 Linux running 8 instances of rtlsdr-airband (compiled with nfm support enabled): one instance for each dongle that monitors analog frequencies.
Each instance outputs each channel's audio to an rtlsdr-airband virtual mixer device, which combines their audio together and outputs it to PulseAudio.
Another dongle uses op25 (boatbod version, multi_rx.py) to decode the P25 digital transmissions of South Burlington Fire Department's channels and outputs the audio to PulseAudio. (Note that it's legal to decode unencrypted digital broadcasts but not to decrypt encrypted broadcasts. Fortunately for local scanner enthusiasts, no fire departments or rescue squads in our area currently use encryption – only local police departments.)
The audio is all mixed together by PulseAudio and streamed to the Broadcastify icecast server using butt (Broadcast Using This Tool).
Each channel is hand-tuned to include what you want to hear while filtering out as much static, hiss, and extraneous signals as possible.
📻 Frequency List
This list is kept current, but is subject to change. Frequencies are in MHz. They are sorted by SDR device for my convenience, but every one of these frequencies is monitored simultaneously on the online feed.
If you need more information about local frequencies, https://radioreference.com/db/ or https://wireless2.fcc.gov/UlsApp/UlsSearch/searchAdvanced.jsp are two good resources. RadioReference also has a good wiki page on deciphering FCC emission codes. If you need help, try posting on the RadioReference Forums or the Scan New England Forums.
Device 0 - VHF J-pole antenna
154.130 Essex / Essex Jct / Williston Fire Tac 3
154.145 Hinesburg Fire and First Response (dispatched on Shelburne Dispatch frequency)
154.175 Essex / Essex Jct / Williston Fire Tac 5
154.220 Essex / Essex Jct / Williston Fire Tac 2
154.235 Westford Fire
154.280 Essex / Essex Jct Fireground (limited reception because of lack of repeater)
154.310 Richmond Fire
154.355 Essex / Essex Jct / Williston? (Williston is now dispatched on Shelburne Dispatch frequency)
154.995 Milton Fire
155.055 Colchester Rescue (VHF/backup frequency)
155.205 Essex Rescue
155.325 Milton Rescue
156.060 Underhill/Jericho Fire
Device 1 - UHF Yagi antenna
453.200 St. Michael's College Fire and Rescue
453.525 Colchester Fire, Colchester Rescue
Device 2 - VHF J-pole antenna
151.3175 Shelburne Dispatch channel (many agencies are dispatched on this channel, including Bolton Fire, Richmond Rescue, etc)
151.340 Williston Fire (dispatched on Shelburne Dispatch frequency)
Device 3 - VHF Yagi antenna
165.1125 Vermont Air National Guard Fire/Crash
Device 4 - small, basic UHF antenna
453.675 [P25 Phase 1 digital] South Burlington Fire and Rescue (primary/dispatch frequency)
453.3625 [P25 Phase 1 digital] South Burlington Fire and Rescue (secondary/operations frequency)
Device 5 - UHF Yagi antenna
Device 6 - UHF Yagi antenna
Device 7 - VHF Yagi antenna
154.160 Huntington Fire
154.325 Charlotte Fire and Rescue (dispatched on Shelburne Dispatch frequency)
154.370 Shelburne Fire, Shelburne Rescue (dispatched on Shelburne Dispatch frequency)
Device 8 - UHF Yagi antenna
🚩 Report a Problem
You can report problems with this feed
by clicking the "Report a problem" link at the top of the feed's page on Broadcastify.com or
by using the comment form at the bottom of this page (all comments are reviewed manually, nothing gets posted automatically)
I do my best, but this is a hobby project with many different parts all cobbled together and things do go wrong occasionally!
---
Comments
On May 12, 2023 Rodney wrote:
Would you consider adding Cambridge Fire Dept please and maybe Lamoille sheriff dept or Vermont state police
My reply: Hi Rodney, I appreciate the suggestion, but for a combination of reasons I've decided to keep this feed limited to Chittenden County Fire and EMS.
On Oct. 2, 2022 Shawn wrote:
Hey! Is it possible for you to throw 155.7150 (Addison county) on the Chittenden feed? You would not have any problem receiving the channel from where your at. I feel this would be highly beneficial because a lot of mutual aid work occures between Addison and Chittenden counties.
Reason 2. There are no current Addison county fire channels on a feed.
Reason 3. People would appreciate your feed that much more.
Please take thus into consideration and get back with me.
Thanks
Shawn
My reply: I've considered it, but as much as I'd like to cover a wider area, for a combination of reasons I've decided to keep the feed limited to Chittenden County. I hope someone in/near Addison County can step up to provide a feed of the Addison County fire channels since it sounds like there is a demand for it.
On June 25, 2022 [a Facebook scanner group] wrote:
Hey! We would love to have you as a Facebook editor for our page, shoot us a message and let us know! Thanks:)
My reply: Thanks for the invitation, but I don't use Facebook.
​